The new TCL 10 were first announced at CES 2020, which is very likely the only major face-to-face technological event of 2020. And interestingly, they were also first launched in Portugal, impressing strongly and ugly with a design capable of winning awards, as well as some features you will only find on high-end models. (With prices much higher than what TCL asks for.)
Especially the TCL 10 Pro! Which has been in our hands for a few weeks now, and started to impress as soon as we took it out of the box.
In fact, I can say that it was a long time ago that I was not so impressed with a model that is in its genesis… Mid-range, or at most mid-range. After all, the design is really anything, with the device being light, with a curvature that makes it extremely comfortable in the hand, and also a spectacular color that I honestly did not expect.
(Analysis) TCL 10 Pro: It has everything to succeed in the market!
Very briefly, it is likely that you do not know TCL as a renowned brand in the world of smartphones. However, if you continue to do a good job as you did on Plex last year and now on Pro 2020, it might be a good idea to keep an eye on the manufacturer.
The design
The TCL 10 Pro arrives on the market with an elegant curved 6.7 "FHD + AMOLED screen in the front, in a body that reminds us of Huawei's Mi Note 10 and P30 Pro, with curves in front and back, as well as a small notch at the top of the screen. Even so, despite the similarities, it is undeniable that we are talking about a more careful design that looks better in the hand, as it is much thinner than the previously mentioned devices.
However, since we are talking about a device that won the iF Design Award and Red Dot Award 2020, we have to look at where it stands out. That is, in addition to being a beautiful smartphone, it manages to combine this advantage with usability, since we have here a smartphone that fits in an almost perfect way in the hand, being also extremely light, while still having some features every time rarer, such as the headphone output.
In addition to this, we also have a button on the left side that comes by default mapped to the Google Assistant, but which can easily change its function in the phone's settings. (You can create variations like double click to launch the camera app, long press to launch Spotify, etc …)
Unfortunately, we don't have stereo sound, as there is only one speaker at the bottom. Still, the phone is perfectly capable of delivering loud, quality sound. You just have to be careful not to cover the exit with your hand.
In short, TCL is able to offer something beautiful, wearable and with a 'feeling' Premium in a very interesting price range. Especially the 'gradient' effect on the rear that impressed me a lot. See below:
Screen
So, as we said above, here we have a curved 6.7 "FHD + AMOLED screen, with HDR 10 support, and a lot of potential to impress us on a daily basis, whether in multimedia consumption, or games. After all, if you don't know, TCL is one of the biggest TV manufacturers in the world. And as such, do not play in the field of performance and image quality!
That said, as I said above, TCL had already impressed strong and ugly with Plex last year in this same vein, and apparently, the bet is to continue on 10 Pro, now with an AMOLED screen instead of IPS LCD. So, we can see super sharp colors, really black blacks, and a shine that doesn't disappoint.
It is certainly one of the fields in which this smartphone shines the most!
Cameras
The TCL 10 Pro comes with four rear cameras, including a 64MP high resolution main camera, a 2.9μm big pixel video camera for low light, a camera with a 123 degree super wide angle lens and finally a macro camera for photographs up to 2cm away. However, at the front we have a 24MP front camera. Additionally, it has a hybrid autofocus solution for fast, clear photos day and night. (In addition to all this, we still have two giant flashes!)
Having said all that, the system really has a lot of potential! In fact, for some years I have used my dog ​​as a photographic model in the most varied reviews, but the guy never found much fun … So, he never stops still to take a decent photo, coming to smell the new smartphone in my hand. (Most likely thinking of giving you a set!)
However, the TCL 10 Pro was able to take a spectacular picture while 'Pluto' was coming at me at high speed. Something that would probably be a completely out-of-focus catch on some of the high end of the market. Now see:
Another examples:
(In update, I will shortly post a photo in low light)
Performance
With so much good stuff, TCL had to cut it somewhere … And apparently, it was on the smartphone's SoC, the Snapdragon 675, that we also had the opportunity to find on last year's Plex (interestingly impressed, review here). A chip that still guarantees decent performance, even taking into account your age. In addition to all this, we can still find 6GB of RAM and 128GB of internal storage.
In short, performance has never been a problem in this mid-range, thanks to the fact that the Operating System is well optimized.
Extras
In addition to everything that has already been said, the TCL 10 Pro has a fingerprint sensor on the screen, as well as the increasingly rare Aux input for headphones. Interestingly, we also have an IR Blaster to control all the devices in your home without a controller.
Ah … And yet a cover!
Conclusion
To conclude the analysis, costing € 499.99, the TCL 10 Pro has many arguments to convince consumers, starting right away with the AMOLED screen full of quality. (As I said above, TCL is one of the giants of the TV world, so in the field of the screen you will never have any complaints).
However, the overall quality of the smartphone is really a factor to take into account! This even taking into account that the list of specifications is nothing special. It is a smartphone that does not innovate, but manages to offer much of what consumers want, without forcing the sale of a kidney or lung on the black market, especially in terms of design and comfort of use.
Personally I was very pleased with the performance in general, and I have no problem recommending this machine in 2020.
Furthermore, what do you think about all this? Share your opinion with us in the comments below.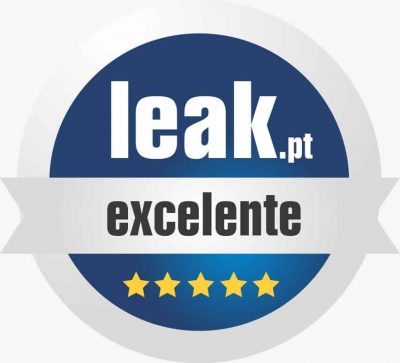 Do you like Leak? We count on you! Follow us on Google News. Click on here and then Follow. Thank you!
Follow us on Facebook, Twitter, Instagram! Want to talk to us? Send an email to geral@leak.pt.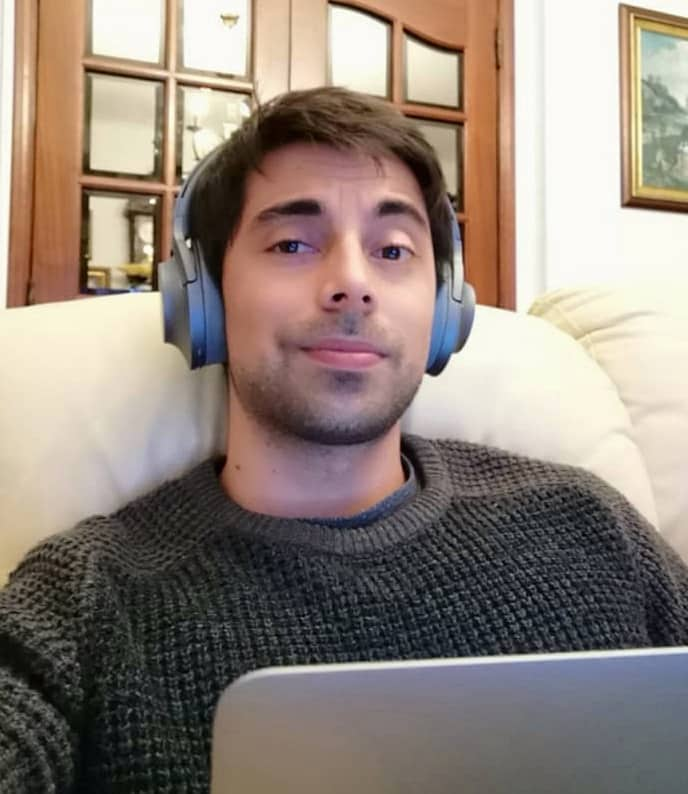 Since I was very young I became interested in computers and technology in general, I had my first PC at 10 years old and at 15 I built my first tower, since then I never stopped. Whatever technology is, I'm in the front row to find out more.