The gaming smartphones have been gaining popularity which is a good thing. This is because the dissemination of this equipment is likely to lead game publishers to create even more interesting titles. Eventually it's just me, but whenever I see big games coming to these devices and then I'll try them out, I always feel like I'm just having half an experience. In the case of Nintendo titles and other classic games with the Crash Bandicoot that recently arrived on Google Play it was a real bucket of cold water. But opinions aside what matters is that we have the Black Shark 3 and Shark 3 Pro on the way to Europe and there is a leak that reveals the price.
Black Shark 3 arrives in Europe for a price of 629 Euros?
At the level of a global launch, we already have dates. After the Black Shark 3 and Shark 3 Pro were exclusively available to Chinese customers, we learned from the official website that they arrive in Europe on 8 May.
This is the standard version of Black Shark 3
Now and before we look quickly at the features, even to refresh everyone's minds (including mine) about what we can find, let's look at the price.
In China, the standard variant and the Pro were launched at a price that in Euros converts to 502 and 674 Euros, respectively.
Now, a source revealed to Leak that the initial price of the standard variant will start at 600 Euros. That is, one hundred euros more than the Chinese version. When we asked if it would be 600 really or 600 and anything, we were told the value of 629 Euros. However, other fees may still make this equipment more expensive in Portugal.
The Pro version of Black Shark 3. A real bomb!
A leak is always a leak but if it is really 600 Euros for the standard variant, it is not difficult to imagine the price of the Pro version. In practice it will not be surprising if it comes with a price of 800 Euros. Still and looking at other bets on the market it is nothing out of this world.
But what do we take home for this price?
Undoubtedly many good things, starting with a dream screen.
The Black Shark 3 bets on a 6.67-inch AMOLED screen. The Black Shark 3 Pro does nothing for less and boasts a 7.1-inch AMOLED panel with Quad HD + resolution. It's true 3120 x 1440 pixel resolution.
Inside is a Snapdragon 865 chipset. However, in terms of memory capacities vary between 8 and 12 GB. In the field of photography, the two models have similar specifications. We therefore have a main sensor of 64 megapixels to which is added another ultra-angular of 13 and another of 5 megapixels.
In the case of autonomy, the standard version has a 4720 mAh battery. The Pro version sees this value increased to 5000 mAh. It also has 65W ultra-fast charging. After all, no one can stop playing.
Do you like Leak? We count on you! Follow us on Google News. Click on here and then Follow. Thank you!
Follow us on Facebook, Twitter, Instagram! Want to talk to us? Send an email to geral@leak.pt.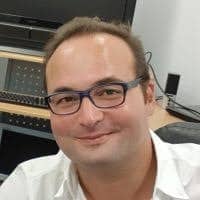 Founder of Leak, he debuted online in 1999 when he created CDRW.co.pt. He took his first steps into the world of technology with the Spectrum 48K and never left computers. It is addicted to mobile phones, tablets and gadgets.