PS4 has suffered from some problems with its operating system, especially since the beginning of the quarantine, and since the last update 7.5. We are talking about constant bugs that prevent us from using some of the features, or that simply make the console slower than normal. Which in truth, no one has yet fully understood why it is happening.
However, it is clear that all of this may have to do with the fact that there are many players at home playing at the same time, and the Playstation Network cannot handle so many active accounts. Or, due to the fact that Internet consumption has been reduced by several companies to avoid network congestion. Which certainly could be affecting our connection.
Do you have a PS4 and have suffered from system bugs? Not alone!
So every day when I connect to my PS4 to spend some quality time during this quarantine, I run into constant problems with the console. Either because I try to join a group and it keeps loading, or because I can't see which friends I have at that moment Online. Which honestly, makes me waste a lot of time and even some cock…
However, some are already thinking that the problem may have to do with my Internet and not with PS4 itself. But… what if I tell you that I can play several Online games without any lag and that when I enter the Playstation menu the problem remains?
Well, if you happen to be experiencing an equal problem, don't worry because the problem is not with your console or your Internet connection. After all, it is likely that this is just another bug left by Sony's latest update, and it has not yet been resolved. Even though it is causing inconvenience to several players, taking into account that the problem has also been reported by several friends of mine.
In short, we still don't know for sure what bugs these are on PS4 and whether or not they were caused by Sony itself. So we can only hope and pray that this is not one of the new symptoms of COVID-19! A mutation that only works on Japanese consoles.
Do you like Leak? We count on you! Follow us on Google News. Click on here and then Follow. Thank you!
Follow us on Facebook, Twitter, Instagram! Want to talk to us? Send an email to geral@leak.pt.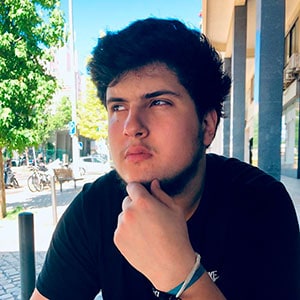 Technology is a world that I like to be always discovering. I am interested in all topics, although games are my thing. I promise to bring you the best news I find every day.