Google has launched a great new feature that allows handwritten texts to be transmitted to the computer, as if it had initially been written in Word. For this you only need the latest version of Google Lens and also your smartphone. This functionality was very well implemented and errors in this transition rarely occur.
Google has great news that will save you a lot of work!
To take advantage of this novelty you will need the latest version of Chrome, as well as the Google Lens application installed on your Android smartphone or the Google App on iOS. In addition, you must be signed in to the same Google account, both on your computer and on your smartphone.
Then just point the smartphone camera at the written text, select it on the screen and execute a command to copy it to the computer. Then on the computer, you can go to any document in Google Docs, click on Edit and Paste the Text.
Another innovation is the pronunciation function. In Lens, you can highlight a word and choose the Listen command to hear the way it is pronounced. This feature is now available for Android and will appear soon on iOS. In addition, there is yet another novelty. You can search for definitions of words you don't know. That said, if you want to find a word or phrase that you don't understand in a book or newspaper, Lens can help.
According to Google, all features are already being made available, except Listen, which is only available for the Android operating system for now. However coming soon to iOS.
This is really helpful and I already see many practical uses even for those who study. For example to quickly pass someone's notes to text in order to make our own summaries.
Thinking about using this feature? Tell us everything in the comments.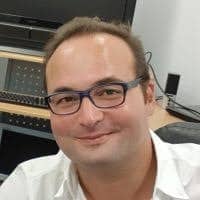 Founder of Leak, he debuted online in 1999 when he created CDRW.co.pt. He took his first steps into the world of technology with the Spectrum 48K and never left computers. It is addicted to mobile phones, tablets and gadgets.