The iPhone SE (2020) launched in April continues to dominate the agenda. All thanks to a lower price and the specifications very interesting. In fact, it is being very well received and nobody is bothered to use an old design and to have thick frames at the bottom and top. The iPhone SE is cheap, but will it be easy to repair? Zack Nelson, from YouTube channel JerryRigEverything already has the answer.
iPhone SE (2020): disassembly reveals interesting details!
This smartphone is very easy to open, as there are only a few screws. As the device has an IP67 rating and can support 1 meter of water for 30 minutes, there is a rubber seal around the screen to prevent water from entering.
The disassembly reveals the A13 chipset, in addition to other components, such as wireless charging, cameras, 1812mAh battery and Haptic engine. However, it was found that the rear glass panel is held in place with a permanent adhesive, making replacement difficult. It costs more than half the price of the smartphone to replace the rear panel.
Below is the disassembly video:
In this cheaper equipment, one of the main differentiating elements between iPhone SE and iPhone 11 is that we have a single camera. I remember that the iPhone 11 has dual cameras and we also have the iPhone 11 Pro with three. Still, this is not a factor that will lead people to not buy the iPhone SE. Is that the new bet from Apple continues to give access to several top features.
So we have the slow-motion footage that we all enjoy, 4K video capture up to 60fps, time-lapse and also in-camera portrait mode for selfies. We also have the possibility to define aspects related to the background of the image we just captured and the light effects. For this, the iPhone SE has a 12 megapixel wide-angle camera and also the A13 chipset. Another important feature is undoubtedly the Smart HDR. It is the technology used by iPhone 11 to recognize people and create better shadows and highlights.
Do you like Leak? We count on you! Follow us on Google News. Click on here and then Follow. Thank you!
Follow us on Facebook, Twitter, Instagram! Want to talk to us? Send an email to geral@leak.pt.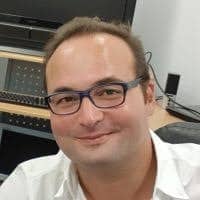 Founder of Leak, he debuted online in 1999 when he created CDRW.co.pt. He took his first steps into the world of technology with the Spectrum 48K and never left computers. It is addicted to mobile phones, tablets and gadgets.