Nokia 6.2 is what can be considered an interesting mid-range. In fact, when it was launched last autumn, it even had a good reception on the market. Now new information that arrived on the Internet shows that HMD Global is preparing a new equipment that will be launched by the end of the year and even earlier than we think. I speak specifically of Nokia 6.3 which will come with a new chipset to guarantee more performance.
Leak reveals that Nokia 6.3 will have much more speed!
Information received by the NokiaPowerUser website reveals that HMD Global is already working on a prototype of the Nokia 6.3 smartphone equipped with the Snapdragon 730 chipset. In other words, we will have a much faster processor. The previous generation model incorporates the Snapdragon 636. However, it was expected that it would use the Snapdragon 670 or 675.
There is currently no information on the amount of RAM or storage capacity. However, the company is expected to opt for a configuration of 4GB of memory and 64GB of space to begin with. This is a good upgrade over the current version that comes with 3 / 32GB. We must also find support for the MicroSD card.
At the camera level, all the rumors seem to point to the existence of a system with four cameras. More specifically, the latest information available refers to a main sensor of 24 megapixels, a wide-angle camera of 12 megapixels, a depth sensor of 2 and a dedicated macro camera.
Joining to all that has been said we will have a fingerprint reader that will be placed in the power button on and off which is mounted on the side. However, nothing is known about the size of the screen.
At the level of the operating system we must have Android 10 or 11.
The Nokia 6.3 will be announced at an event that should take place in late August or early September. This alongside the Nokia 7.3 5G and Nokia 9.3 PureView.
Do you like Leak? We count on you! Follow us on Google News. Click on here and then Follow. Thank you!
Follow us on Facebook, Twitter, Instagram! Want to talk to us? Send an email to geral@leak.pt.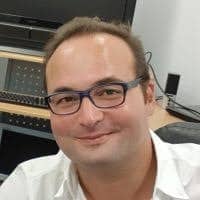 Founder of Leak, he debuted online in 1999 when he created CDRW.co.pt. He took his first steps into the world of technology with the Spectrum 48K and never left computers. It is addicted to mobile phones, tablets and gadgets.