In April, MIUI 12 was presented at an online event that took place in China. After that, the first beta version of the new interface for several smartphones was launched, but they were located in China. Today there was an international presentation of this interface. Thus, MIUI 12 Global is official and we already know the news that the new Xiaomi interface brings us. The good news is that it will start to arrive quickly on smartphones from Redmi and Xiaomi.
MIUI 12 Global is official and better than ever!
New animations
The first detail in the MIUI 12 news that immediately attracts attention is the animated icons. This in addition to some minor changes to the standard icons. Furthermore in MIUI when we open an application it starts to open and ends in the center of the screen. In MIUI 12 the window expands from the app and returns to the icon when we close that application. In addition to these details, MIUI 12 also has a new font that fits like a glove in the new graphic aspect of the interface. Although the system continues to show the source of the system as Roboto, the changes are quite evident.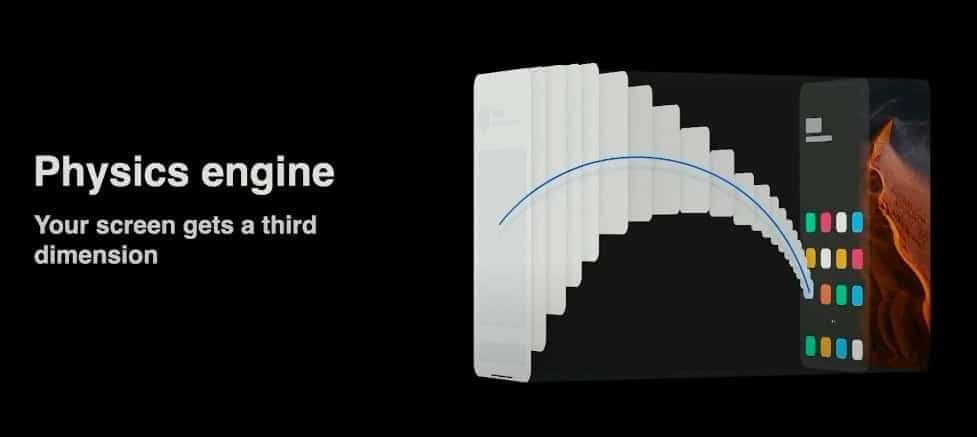 New camera application in MIUI 12 Global
One of the great new features of MIUI 12 is a new camera application. In addition to the new features, the new app will be more customizable in its appearance and buttons, which we can configure to our liking.
Super Wallpaper
MIUI 12 features new space-inspired live wallpapers. Among them, there are two new wallpaper packs called "Super Wallpapers" with four zoom levels.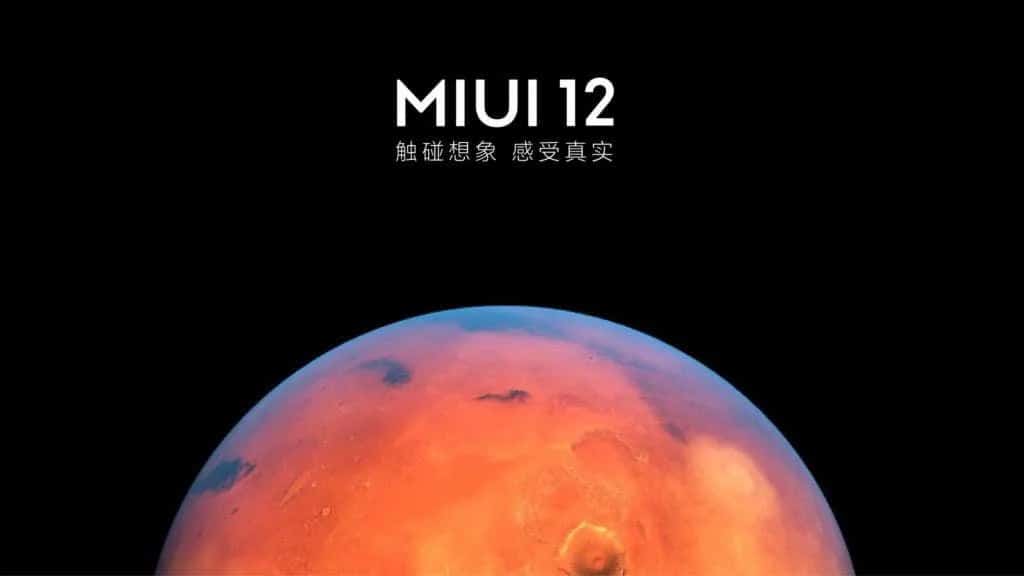 However, if you want to get your hands on them, you can. This is because the XDA programmers were able to extract the static and live wallpapers from the MIUI 12 firmware for the Redmi K20 Pro / Mi 9T Pro and are now available for download. Find more information and download it here. You don't have to be using a Xiaomi smartphone to access them.
New settings screen
The animations in MIUI 12 are not just limited to the home screen and the control center, but also to different menus available in the Settings. For example, there are new animations to highlight the graphics of battery capacity and usage.
Also in the About phone menu, various animations are available, especially on the Storage tab.
New version of dark mode
MIUI 12 arrives with a new improved dark mode that can now be applied selectively to certain applications. This is especially useful for apps that don't have a native dark mode. In this way, it is possible to invert colors or force dark backgrounds that normally should be light.
Floating Windows
MIUI 12 has floating windows in order to offer the same experience of several windows that we have in a computer. Supported applications can be opened in the form of floating windows that occupy only a small part of the screen and can be opened on top of other applications.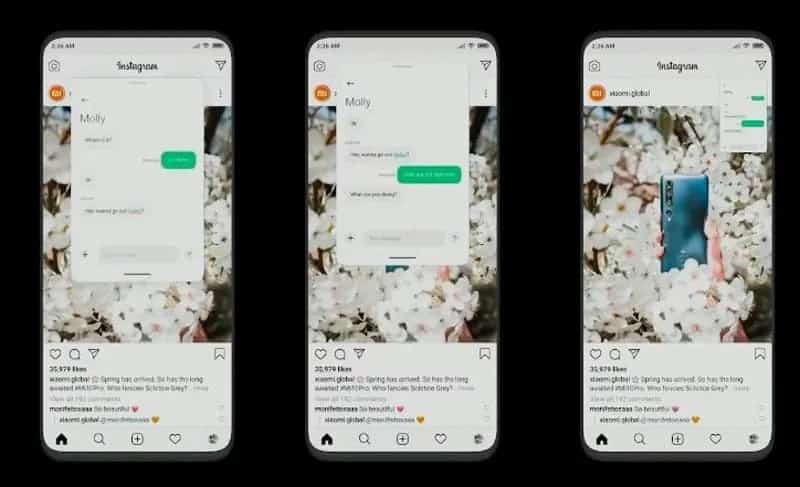 Cheers
MIUI 12 helps improve users' fitness and mental well-being. The pre-existing step counter now has an automatic tracking system for running, cycling and climbing stairs. In addition, there is a new sleep recording system that stores the time and quality of your sleep based on the movements and sounds you make at night. In addition to tracking the exercises, the Mi Health app also tracks the number of times you got up and sends notifications if you don't move for a while.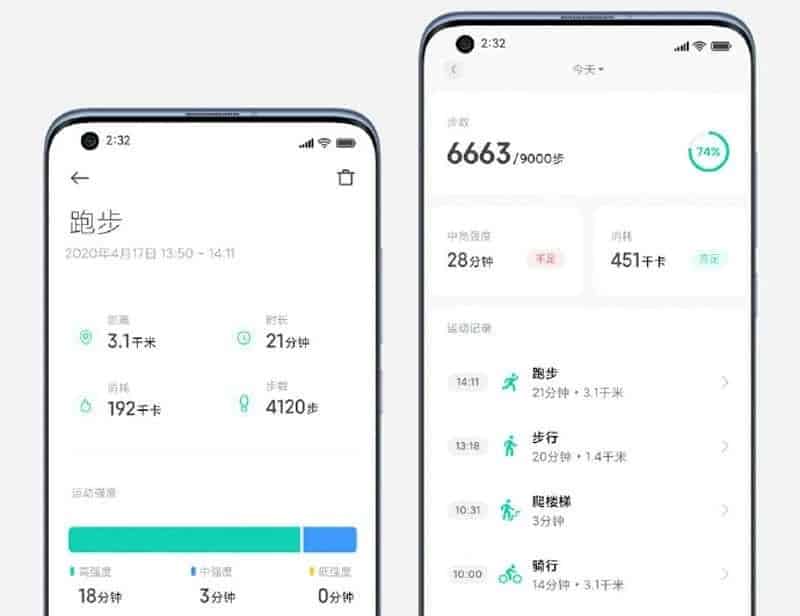 Privacy is a big bet for MIUI 12 Global
MIUI 12 now has the ability to monitor application behavior and report suspicious behavior to users. In addition, when an application requires permissions to access the camera, recording and GPS, the user must always give permission. In fact, interception systems further regulate the app's permissions, completely prohibiting the use of cameras and other systems in the background.
However, even when permissions are given you can choose to allow only during use or at a specific time. In addition, MIUI 12 is the world's first operating system for mobile devices that has passed TÜV Rheinland's "Advanced Android Privacy Protection Test" which fully guarantees the security of user data.
New control center
MIUI 12 also comes with a new control center that is clearly inspired by the latest versions of iOS. Even the biggest, roundest icons have many similarities to iOS 12.
However, notifications are more organized and those belonging to the same application appear grouped, although they can be expanded back individually. For that, we just have to press the notification bubble for a while.
Gallery
MIUI 12 also comes with useful features in the gallery. The first is Memórias, which can be used to create collages or short videos using existing images or videos. For collages, you can choose the orientation, add text and edit each image individually. For short videos, you choose from several models.
Mi Share is another new feature of MIUI 12 Global
Apple's AirDrop is extremely popular with iPhone users. This is mainly due to its ease of use. However, implementing similar functionality on Android was practically impossible. Thanks to an alliance between Xiaomi, OPPO, Realme and Vivo everything has changed. The alliance allows one-click file transfer between Xiaomi, OPPO and Vivo smartphones. The transfer supports several formats, such as photos, videos, music, documents, etc., and is fast (up to 20 MBps), stable and efficient in terms of energy consumption. In fact, one of the great advantages is that there is no need to install additional applications. This is thanks to something called Mi Share.
Launch of Mi Global
Xiaomi has also announced the dates and models on which we will be able to test MIUI 12 on a stable basis. I remember that the testing phase has already started.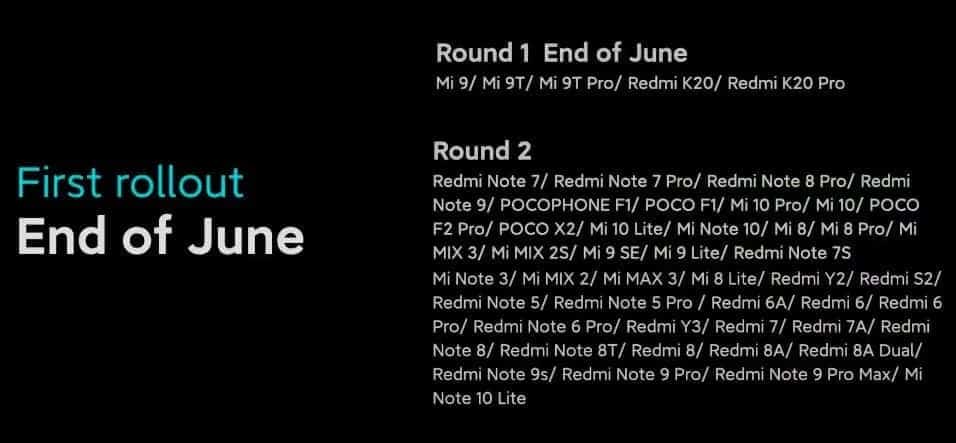 Do you like Leak? We count on you! Follow us on Google News. Click on here and then Follow. Thank you!
Follow us on Facebook, Twitter, Instagram! Want to talk to us? Send an email to geral@leak.pt.