The Apple Watch is undoubtedly one of the most complete smartwatches on the market and is also one of the most expensive. That said, although it already comes loaded with features it looks like it will have many more. With the arrival of watchOS 7 Apple will present a novelty that will warn users if they are close to having a panic attack. But will it be exclusive to the new Apple Watch?
New Apple Watch will save you from panic attacks!
Speaking on the Geared Up Podcast, technology expert Jon Prosser says this function will analyze blood oxygen levels and heart rates to determine if someone is hyperventilating. This state of hyperventilation is usually caused by panic and stress.
In addition to alerting users to an impending panic situation, it also provides breathing exercises that help to calm them down.
This is not the first time that we have heard about panic detection. However, there is something that is not known. The fact that it is included in watchOS 7 does not reveal whether or not it will be exclusive to the Apple Watch Series 6. Prosser says that this may be dependent on new hardware.
However the well-known Max Weinbach stated in April that this novelty would reach the Apple Watch 4 to later models.
What is certain is that the system will need a sensor that allows the measurement of oxygen and as far as we know all Apple Watch have this capability, at least on paper.
This novelty should be presented at the launch of the Apple Watch 6. The information that circulates on the Internet reveals that apparently this watch will have a lower price. At the same time it will be more resistant. However, few believe that this is possible. It is that with so many news to come, reducing the price would be strange.
The chassis of the new Apple Watch should focus on a ceramic-rich plastic compound, rather than the usual high-quality materials. For the rest and beyond what has been mentioned the Apple Watch Series 6 does not seem to have more changes in terms of design. This in addition to a screen that may be slightly larger.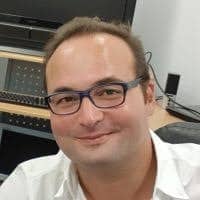 Founder of Leak, he debuted online in 1999 when he created CDRW.co.pt. He took his first steps into the world of technology with the Spectrum 48K and never left computers. It is addicted to mobile phones, tablets and gadgets.