Huawei has been having a hard time in the smartphone market due to the ban imposed by the Donald Trump administration in May 2019, which curiously instead of being resolved, has even been renewed in recent days. Still, we are talking about one of the leading smartphone manufacturers on the planet, especially in Portugal, where he spends his life swapping positions with Samsung at the top of the market.
That said, the P Smart was once a reference smartphone if you were looking for something in the middle range. But is this re-edition able to live up to the fame of the past?
(Review) Huawei P Smart 2020: A reissue entitled to Google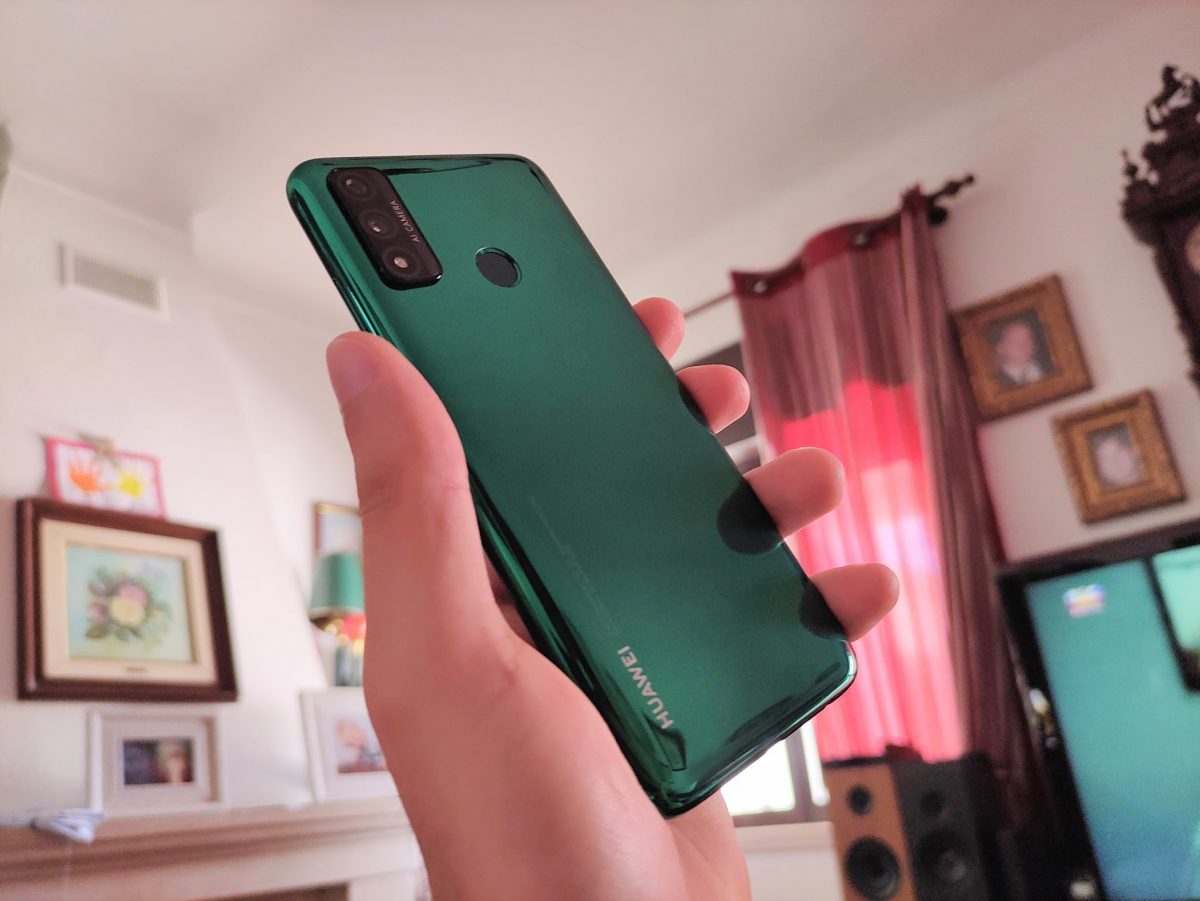 Reissue? As well? Well, as Huawei cannot launch new devices with access to Google services and applications, it decided to go ahead with a solution that is in the middle. That is, the manufacturer chose to re-launch some of the smartphones already on the market with some minor improvements. Why? Simple, this way it is possible to maintain the GMS, because these devices have already been tested and licensed by the North American research giant.
However, this is also where the nut twists its tail … In my most honest opinion, if Google is not going to return to the arms of Huawei. Something that seems more evident with each passing day, these 're-releases' end up not making much sense.
Wouldn't it be better to bet everything on your own ecosystem and forget about Google once and for all? It's just that we are in a strange middle ground … Or as my mother would say, it is neither an ox nor a cow. Especially when we look at P Smart 2020 and see a micro-USB input instead of USB-C. If there's anything that doesn't make sense in 2020, it's launching a device with a micro-USB port in 2020.
Well, after this 'vent' we'll look at the P Smart 2020, to see if it's really a smartphone that belongs to this year or not.
Technical specifications:
Dimensions: 155.3 × 73.5 × 8.2mm
Weight: 163g
Operating System: EMUI 9 based on Android 9
Screen: 6.21 "(2340 × 1080) 19.5: 9, 60Hz, 480ppi
Rear camera: 13MP, f / 1.8 + 2MP (depth)
Front camera: 8MP, f / 2.0
Processor: Kirin 710
GPU: Mali-G51
RAM: 4GB
Battery: 3400 mAh
Internal storage: 128GB, expandable by MicroSD card up to 512GB
Dual SIM
MicroUSB
Design
The Huawei P Smart 2020 is an obvious mid / low range device, which historically does not usually impress in design. Proof of this is the Galaxy M21 of the same price range, which although beautiful, is a device composed mostly of plastic. However, Huawei's new 'P Smart' hits the market with a noticeably more premium design and more appealing cuts. In addition, it also has a rear camera module with a small protrusion, which is also increasingly a brand of the 2020 launches.
In parallel, at the rear, we also have the 'old man' but still super fast fingerprint sensor in a very central area, so that you can grab the pocket phone and immediately put your finger in the right position. Unlocking is obviously super fast, and almost never fails to identify.
Screen
In terms of the screen, we have an LCD screen instead of OLED, which is also normal in this price range, with a very satisfactory image quality thanks to the resolution of 2340 x 1080 and 480 ppi. The color representation is quite good, and we even have the possibility to customize the color tones quite a bit and in fact how everything is presented through various EMUI screen settings.
My unit seems to suffer a little bit of 'light bleed' at the bottom, but this may be due to the fact that it is a pre-production unit. Huawei usually has excellent build quality in this regard.
Performance
As I have been saying in this review, the Huawei P Smart 2020 is not only not a top smartphone, and therefore, it is not focused on performance. As it is also based on a version released in the past. Still, it is a device perfectly capable of filling the measurements for any type of user, even if it is like me and is an 'enthusiast' who never stops touching his phone.
That said, if you happen to be thinking about playing the heaviest titles in the mobile world like PUBG, Fortnite or CoD Mobile, it might be a good idea to take the horse out of the rain.
Autonomy
This has always been one of Huawei's strengths, and here is no exception. It is true that the capacity is at 3400mAh, but it is more than enough for a full day of intensive use. (I reach the end of my day with ~ 20% battery)
However, as you would expect, you will not have access to fast charging or wireless charging. Which is really a shame, as Huawei has one of the best fast charging technologies on the market.
Camera
It is undeniable that Huawei's big bet in the world of smartphones has been through the use of top sensors in its 'flagship' devices, offering an experience often unrivaled in this field. And in fact, it is a photographic experience that extends to the lowest ranges on the market.
It is obvious that you will not be able to take a picture with the same quality as a P40 Pro or Mate 30 Pro, nor will you have access to the same Zoom levels. However, if you only need to take some 'pics' for Instagram, Facebook and the like, P Smart 2020 will easily be your best friend. Here are some examples:
Conclusion
I will take this conclusion to give my opinion about this whole situation and not just the P Smart 2020. Because, in truth, the Huawei that launched this device is not the Huawei I know.
The Huawei that won me over after being a 'hater', is the manufacturer that launches devices with innovative designs like the Mate 30 Pro, devices with brutal cameras like the P40 Pro, innovates by launching wireless earbuds like FreeBuds 3 or FreeBuds 3i that not only rival the price, but also the quality of music. It is also a manufacturer capable of revolutionizing the world of smartwatches, thanks to its Watch GT range, which brought beautiful watches and brutal autonomies to a market that was also entering a wave of stagnation.
There is no doubt that the Donald Trump problem is really a giant rock in the shoe, which apparently will not have a solution that allows the company to return to the arms of Google and its GMS. But I don't think launching re-editions is the way in the medium / long term. Yes, the P Smart 2020 is a device that will be perfectly capable of having a good result in the mid-range market with its specifications and price. But for God's sake, I don't want to see a P Smart 2021 next year.
Pros:
Google is back baby!
4GB RAM
128GB of storage
Very appealing design that should drill holes with the youngest
Cons:
Micro-USB
LCD screen (It's time to bet on OLED in the lower ranges)
Furthermore, what do you think about all this? Share your opinion with us in the comments below.
Do you like Leak? We count on you! Follow us on Google News. Click on here and then Follow. Thank you!
Follow us on Facebook, Twitter, Instagram! Want to talk to us? Send an email to geral@leak.pt.