For Leak.pt to be a reference in the mobile world, you must test the best machines on the market, which of course includes the North American Apple iPhone. However, unlike Huawei, Samsung, LG, OnePlus, Xiaomi, etc … It is much more difficult to get your hands on an iPhone, due to the fact that Apple does not exist in our country (we only have official resellers).
That said, with the rapid growth of this project, we finally managed to have a quality partner capable of opening the doors to review and specials on the Apple mobile world, the GMS Store. Take a look at the site, that they are cool and know what they do.
(Special) I traded a top of the range Android for an iPhone 11 Pro for 2 months! How was it?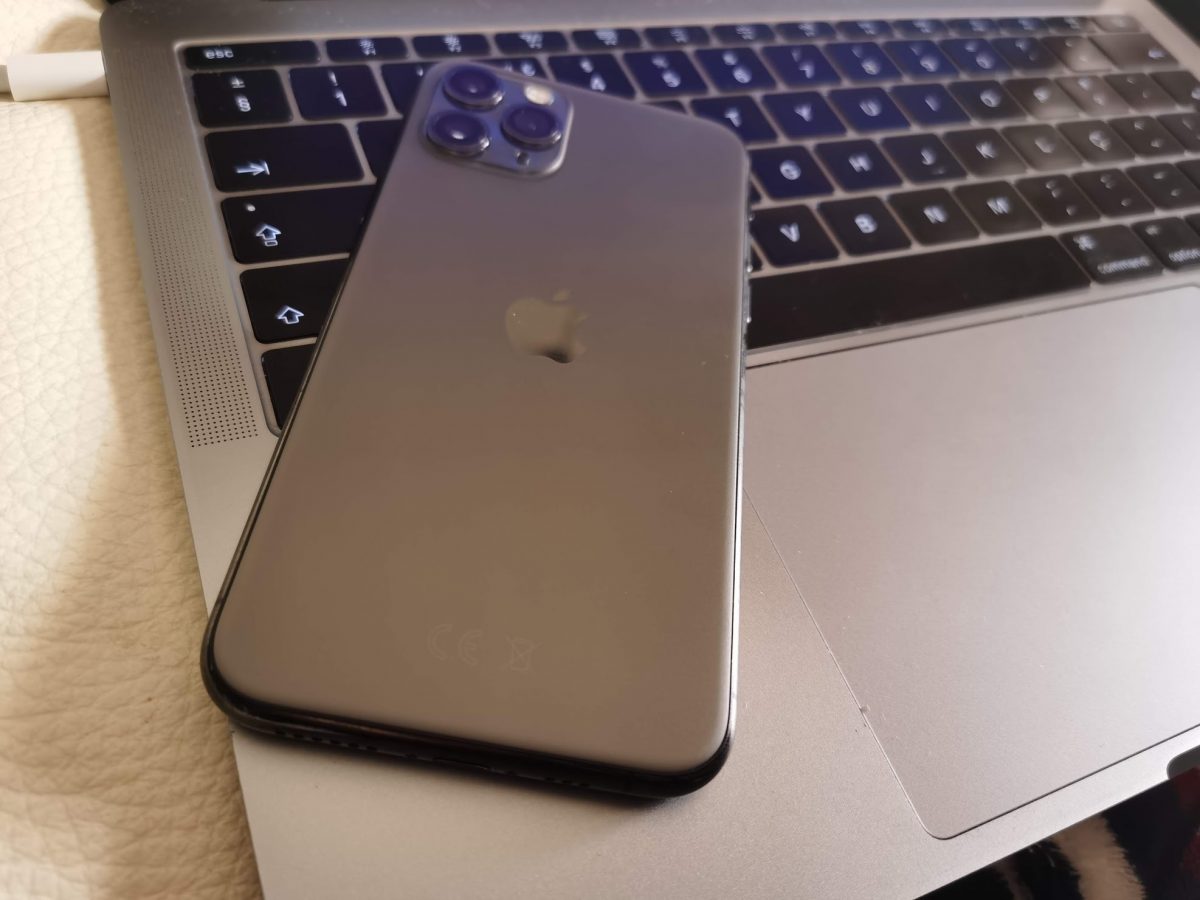 First of all, I have to say that in the past I already had an iPhone 6S, which curiously was purchased only and just to try to understand what was happening on the apple side, after a few years of being 'hater' of Apple products. In fact, a few years ago I ruined the judgment of a friend of mine because he spent a month's wages on a 64GB iPhone 6 with insurance! A joke of 1000 € at the time (2014?).
So, to stop being a hater troll, I decided to try to understand why it was so successful in the world of cracked apples! In a product that apparently (on paper) is too expensive for what it actually offers. And my friends, this iPhone 6S was the phone that lasted the longest in my pocket and to my amazement, it is still alive today in my mother's pocket.
Review in May? For what? Let's do something different!
Therefore, reviewing an iPhone 11 Pro in May 2020 would be a bit strange, since the smartphone has been on the market since September 2019. So, it goes without saying that everyone has read the hundreds of analysis through this internet outside. With that in mind, I decided to do something a little different, a kind of Android vs iOS where we will focus more on the big differences between the two rival worlds, in a normal day-to-day use. In other words, I'm going to talk about the big differences that I felt, and if I really became a fan of the machine.
After all, only in 2020 have I tested the Mate 30 Pro, Galaxy S20 +, Galaxy S20 Ultra, Red Magic 5G and BlackShark 3! That is, many of the Android machines that have the most power to offer consumers. So, I think I'm in a good position to compare the Android world where we find specifications like 12GB of LPDDR5 RAM, 512GB of UFS 3.0 memory, 108MP sensors, 144Hz screens, etc… With the Apple world, where the top of the range counts with only 4GB of LPDDR4X RAM, a 2017 design, 60Hz screen, etc … Well, after all, who wins in 2020? Let's do it by steps!
The first week …
First of all, when I switched from my Android smartphones under analysis at that time (Red Magic 5G and S20 Ultra), the first an authentic performance beast with a Snapdragon 865, 144Hz screen, among other things, and the second the main and historic rival to the iPhone… I immediately felt that something was missing there due to the more traditional design of the Apple solution!
In other words, deep down, I missed the infinite large screens, very popular curvatures (Edge) and high update frequencies.
After all, it is undeniable that Apple is a little stuck in time in the field of design. But hey, the winning team doesn't move, if the results exist, something is being done well.
In fact, this is so true that over time, I started to love the iPhone's flat screen, as well as its smaller body that finally allowed me to use a hand again to interact with everything that happens on the device. All thanks to iOS gestures, which despite being something already supported by Android smartphones, still have a lot of soup to eat.
In fact, I can say that I quickly got the feeling that I had a super simple machine, but also super powerful for everything I need in my day to day.
Take pictures? Brutal quality!
Videos? Image quality and brutal stabilization!
Open and close applications? Quick to say enough!
Stick with those same applications in memory? I've seen it better … But they are so quick to open that it ends up being indifferent.
It is easy to conclude that applications run more fluidly and with less hiccups compared to the Android world. Almost as if the developers had a more refined formula to bring their work to iOS. Something that was true in the past, and although things have evolved a lot in recent years, it seems that it still remains a little true. In short, applications work better on the iPhone.
However, despite all this, I also felt what it is like to have to deal with more closed software. Since on my Androids I always like to install some unofficial applications that are impossible to find on Google or Apple platforms. Still, it was something that didn't bother me so much is the experience of using the latest iOS.
Interestingly, even the drums impressed me positively! Enduring more than a day without great difficulties, even taking into account this quarantine period in which I spent my life on calls, watching videos and streaming music on Spotify.
But what really continues to impress me is its performance in managing resources and opening applications. It's all super fast! It turns out to be impressive to see how a machine with 4GB of RAM can be so fast and continue to save most applications in memory. It is obvious that much of this performance comes from the fact that Apple controls the hardware side but also the software side in its products. But this should not be used as an excuse! The makers of the Android world have to improve their game to reach this level, wherever you go. What is the need to have a brutal specification list, if the iPhone can do more and better with less?
Conclusion
The iPhone 11 Pro is currently my primary phone, despite having a few much better machines on paper on my desk. Why? I would like to be able to answer this question without any problem … Is it such an Apple magic that Steve Jobs spoke? Or does Apple really know what it is doing in the market?
I will end this with a phrase from Sílvio José, Leak's collaborator, "the iPhone is not the best at anything, but it ends up being the best at everything." Something that seems like a silly phrase from our Madeirense, but that actually makes perfect sense.
After all, on paper, the iPhone does not have the best cameras, does not have the best screen, does not have the fastest RAM, the screen only reaches 60Hz, etc … However, it is one of the most complete and versatile smartphones in the world of photography , has the best SoC on the market, presenting a super fluid user experience.
Very briefly, the iPhone 11 Pro is a machine that managed to fill the measurements. So I will be very attentive to what Apple has to offer in September with the iPhone 12, as we will finally have the first redesign of what the iPhone X brought to the table in 2017.
Furthermore, what do you think about all this? Share your opinion with us in the comments below.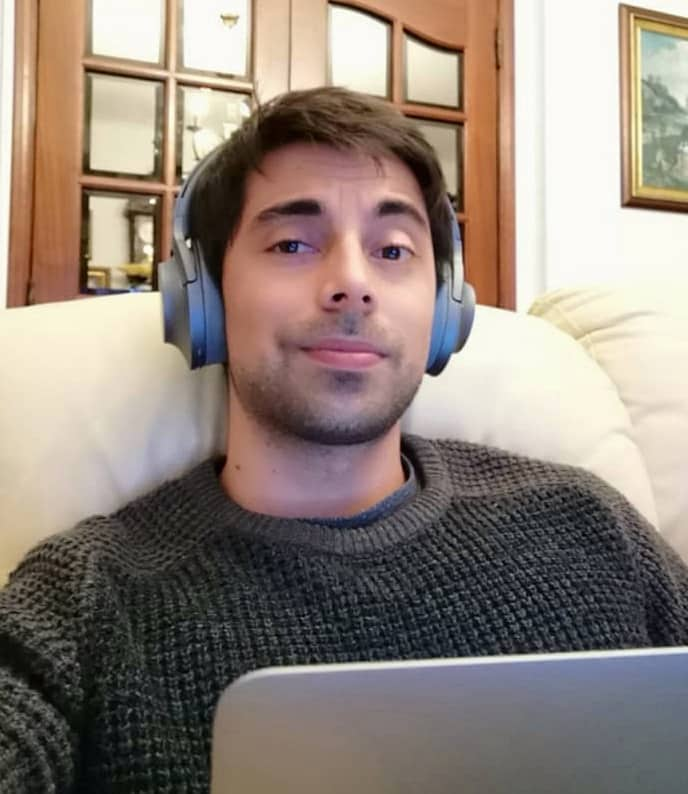 Since I was very young I became interested in computers and technology in general, I had my first PC at 10 and at 15 I built my first tower, since then I never stopped. Whatever technology is, I'm in the front row to find out more.