WhatsApp is undoubtedly one of the best applications for exchanging messages. However, this does not mean that it has no defects. That said, there is in fact a limitation that has long bothered users. I speak of the impossibility of sending messages on WhatsApp to someone, without saving the number. That is, add the contact. It was just that until now there was no valid alternative for this.
WhatsApp: how to send messages to an unsaved number
This is useful for privacy reasons. In many cases, we have certain permissions set only for the contacts we have on the list of our smartphone. By adding a person we only speak to once, we may be inviting those we don't want to find out about us. A status that we updated, a photo, when we are online, etc.
Of course, there are some third-party applications, a kind of WhatsApp forks that do this. However, they can sometimes give you problems. That said, it is always better to play it safe and do everything right.
The first method works on both Android and iOS. All you need is to follow a simple step in the browser and that's it.
Open the browser on your smartphone or even your computer, if you have WhatsApp installed. Then you should write the following. Image you want to send a message to someone at Vodafone. It is always important to put the country code. So I would have to put http://wa.me/35191xxxxxxx. Of course, the x must replace with the desired number, as well as the operator code. For example for MEO I would use http://wa.me/35196xxxxxxx or http://wa.me/35192xxxxxxx and http://wa.me/35193xxxxxxx in the case of NOS.
Right next you will see a page with the mobile number of the person you want to send the message to and also with a green button below to start the sending process.
Then you are redirected to WhatsApp and you can send the message to anyone you want, without adding it to your contact list.
In the meantime you can see here the three news that arrived on WhatsApp.
Do you like Leak? We count on you! Follow us on Google News. Click on here and then Follow. Thank you!
Follow us on Facebook, Twitter, Instagram! Want to talk to us? Send an email to geral@leak.pt.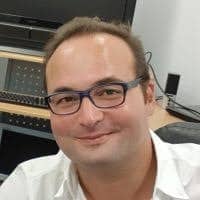 Founder of Leak, he debuted online in 1999 when he created CDRW.co.pt. He took his first steps into the world of technology with the Spectrum 48K and never left computers. It is addicted to mobile phones, tablets and gadgets.