Although the initial forecast was different, the May 2020 update of Windows 10 may not be released to the general public until the end of the month. This information comes from a very credible source who is usually never wrong about these things. I speak of Mary Jo Foley from the well-known website ZDNet who received the information that this new update has been postponed to May 28th. Please note that this date, which has not yet been confirmed, can always change.
Windows 10 May update is delayed. See when it arrives!
The previous date that had been chosen was May 12th (in other words, Patch Tuesday). However, Microsoft has postponed the launch. Foley claims that a possible reason for this is that it was necessary to correct a zero-day failure.
This is also in line with something we saw this week when Microsoft released an early version of the May 2020 update to developers. The version that arrived was build 19041.208 when Microsoft said it would be 19041.207. That is, it was necessary to correct something.
In fact, it was necessary to make a small correction and Microsoft he felt it was important. An issue with the NPLogonNotify notifications API. In practice it deals with the management of credentials and logins.
That said, this delay in the release of updates is not surprising, especially with a zero-day vulnerability in between and which could lead to many attacks.
So and as we mentioned, the date to be marked on the calendar is May 28th, although as I mentioned there may be changes.
However, as with these important semi-annual updates to Windows 10, they will be released in a phased process; therefore, most people will only receive the May 2020 Update sometime after the official release and depending on the hardware configuration.
Interestingly, the ZDNet news also addresses the next update, 20H2, planned for the second half of 2020. Apparently, the idea for Microsoft is that everything works like the November 2019 update. In other words, no new features will be added Windows 10 and we will only have adjustments and corrections.
Do you like Leak? We count on you! Follow us on Google News. Click on here and then Follow. Thank you!
Follow us on Facebook, Twitter, Instagram! Want to talk to us? Send an email to geral@leak.pt.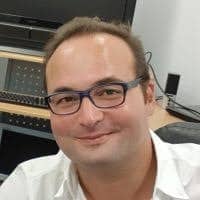 Founder of Leak, he debuted online in 1999 when he created CDRW.co.pt. He took his first steps into the world of technology with the Spectrum 48K and never left computers. It is addicted to mobile phones, tablets and gadgets.